Hello! Namaste! Welcome to the Desi Vibes blog!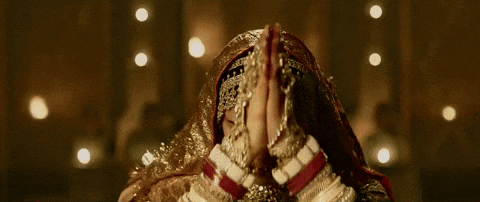 Hello! So, who are you?
I'm Irene. I'm a (mostly) cisgender, able-bodied, polyam-ish, demisexual, panromantic, queer Indo-Canadian woman & intersectional feminist. I was born and raised in Canada, but I'm passionate about my Indian roots. I'm also passionate about kink (I identify as a bottom), sexual health and education (I didn't get a very good one so I had to learn on my own), and sex toys (which is probably why you're here). When I discovered that there weren't many people of Indian roots in the sex blogging/sex toy reviewing community, I felt compelled to start this blog and hopefully fill a gap. I believe representation matters, and I hope that bringing my perspective to the digital world will inspire other Indians/members of the South Asian diaspora to take up blogging about "taboo" topics too.
Other things I'm passionate about: mental health (I have anxiety and depression – join me every Sunday on Twitter for #SelfCareSunday, or feel free to ask me about it!), my Communications degree, makeup, intersectional feminism, and so much more!
Wait a second – is your name really Irene? That's not very Indian.
Irene is not my legal name, but it is my more true name. It's the more authentic version of me that I am safely able to share of myself on the internet while protecting the everyday me, who is just trying to go about her daily life.
Frankly, sex is such a taboo to talk about in the Indian community, and I think these taboos are what keep Indian folx away from being open about their sexuality, orientation, kinks, and so much more. Part of the reason why I want to be anonymous on this blog is not only to protect myself, but also to hopefully show others that it is possible to be anonymous yet open.
P.s. Who are you to judge if my name sounds Indian or not?!
Okay, Irene. So you're Desi (aka South Asian), you're a university student, and now you're trying to talk about sex toys, feminism and Bollywood GIFs all on the same website. But what exactly makes you so specially qualified?
I'm here because I want to be an honest, upfront blogger that you can trust. I believe in the importance of safer sex and ensuring your sex toys aren't toxic, and that you deserve to feel good! This blog is my passion project, and I will never give you anything less than an honest review. I want my reviews to be an opinion you really want to hear. And you're right, I'm not a sex expert – but different perspectives, experiences, and opinions are important! And, in addition to my honest thoughts, I'll do my best to link to other bloggers to back up any claims I may make.
So I'm allowed to disagree with you?
Absolutely! Just be respectful about it. I'm here to learn too. So feel free to call me out, but do so without being rude. You can call me out on social media, in the blog comments, or in an email, and I will respond with gratitude!
Also, if you're commenting on my blog to respond to another commenter, be nice to each other!
Anything else I may need to know?
Yes! Everyone's body is different, and everyone's orgasm preference is different. So I will completely understand if my reviews don't work for you. For the record, I prefer "G-Spot" stimulation, and medium rumbly, to very rumbly vibes. I don't typically orgasm from pinpoint or solely external clitoral stimulation, or buzzy vibes. I also love blended orgasms that feature internal and external stim. I also sometimes experiment with A-Spot and P-Spot play. If it sounds like these types of things are similar to what you like, then my reviews might be for you!
Further, I am in a delightful long-distance relationship with a nonbinary partner, that you will see referenced on this blog as The Pirate. We're enjoying exploring toys and experiences that help to bridge the gap when we are apart, and enhance our sex when we're together.
I have more questions for you!
Write to me!